The global header is where you will be able to edit the website logo, navigation menu, the primary CTA, and the secondary CTA.
To access the website header settings:
1. Go to any website page that has the website header
2. Hover over the header and click "Edit module"

3. Note that any change to the global header will affect all website pages. Click "Open in global content editor"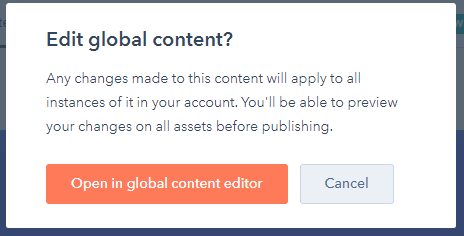 4. By default, you will see the options for editing the Simple Navbar. To change your navigation to the Mega Menu, follow the instructions of this separate article.
With the simple Navbar, you can change the logo, menu content, primary CTA, and secondary CTA.
Video